Pandora Experience is the Ultimate Escape Game Adventure where players will enter each game room in a group up to 10 people.
Throughout the thrilling journey they will encounter surprises, secret passages, hidden chambers and mind-boggling puzzles. By working as a team, the objective is to complete all of the tasks inside within the given time. Challenge is on!
120 MINUTES
You will be given 120 thrilling minutes to solve the mindboggling puzzles, find secret passages and hidden chambers, and complete different tasks based on the compelling storyline. You will need to use your wits, teamwork, strategizing skills, decision making abilities altogether to beat the game!
IMMERSIVE EXPERIENCE
Each room is ultimately designed to bring you a realistic and an unforgettable experience through a journey of unexpected mysteries. You can be sure to encounter many surprises, physical activities, secret passages, hidden chambers. Combined with the latest technology as well as visual and sound effects, we are taking escape game to a whole new level!
STORYLINE
All of the episodes are based on mysterious myths and legends all over the world including Jack the Ripper, Bermuda Triangle, The Flying Dutchman and many more! Each compelling storylines are retold with an engaging plot twist to ensure you and your friends will have a thrilling reality escape game experience!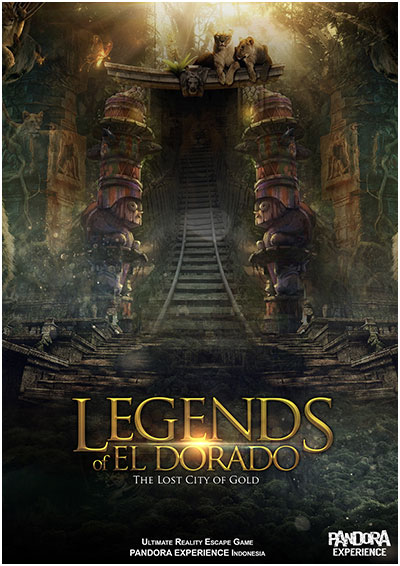 LEGEND OF ELDORADO
Two Spanish archaeologists get their heads on a map to the fabled city of gold that many have seek yet never found.
Difficulty : 5/5
Physical : 2/5
Fear Factor : 2/5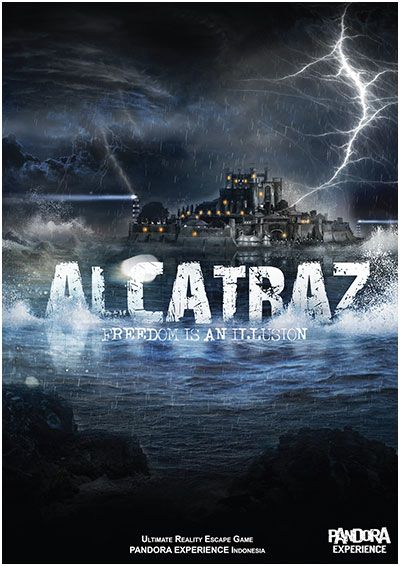 ALCATRAZ
British intelligent Bernadette was sent to Alcatraz Prison to investigate supernatural happenings that have been witnessed by many inmates, only to discover true evil waiting for her in Cell Block D.
Difficulty : 3/5
Physical : 5/5
Fear Factor : 4/5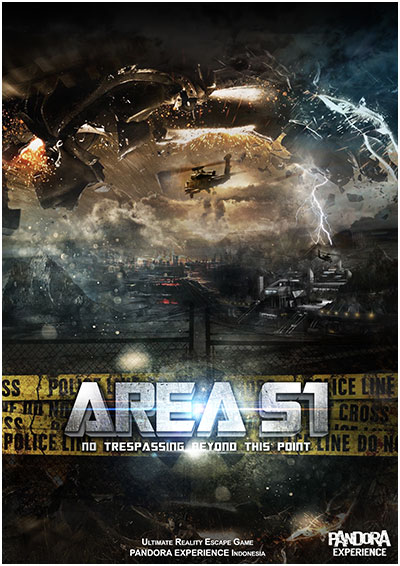 AREA 51
A young field agent attempt to uncover the mysteries of Area 51, the government's secret location rumored to have uncountable black projects. What he finds in this hidden facility exposes unimaginable secrets.
Difficulty : 3/5
Physical : 3/5
Fear Factor : 2/5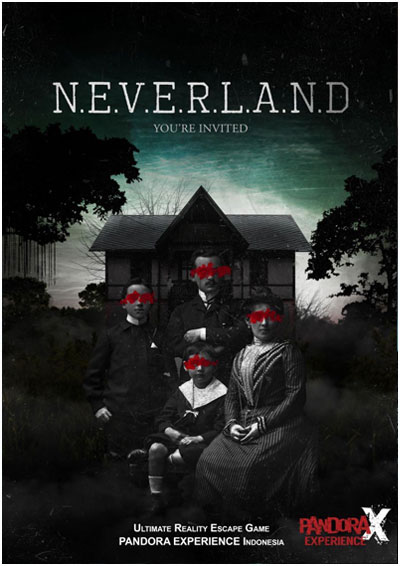 N.E.V.E.R.L.A.N.D.
Four friends accept mysterious invitations to a resident in the woods at night, where they get more than they bargained for, discovering the dark side of mankind's sanity and explores the twisted reflections of the mind.
Difficulty : 3/5
Physical : 2/5
Fear Factor : 3/5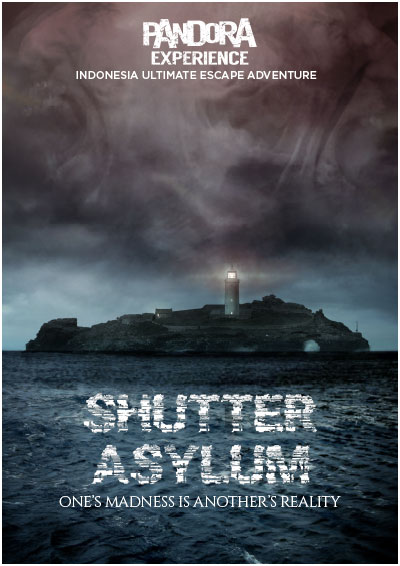 SHUTTER ASYLUM
A patient suffered a memory loss in a mental asylum, trying to investigate his true identity, only to discover that there is more going on than meets the eye. It's a race against time to escape this claustrophobic death trap.
Difficulty : 5/5
Physical : 5/5
Fear Factor : 3/5
SHOWTIMES
11.30 – 14.00 – 16.30